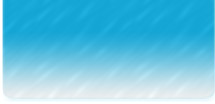 ABOUT
JIN SHIN JYUTSU®
Jin Shin Jyutsu® is an ancient Japanese Healing Art which harmonizes body, mind and spirit. Jin Shin Jyutsu® utilizes a form of light touch on 26 locations (Safety Energy Locks) on each side of the body.

Jin Shin Jyutsu was rediscovered in Japan in the early 1900's by Master Jiro Mirai. He passed on his teachings to Mary Burmeister who brought Jin Shin Jyutsu to the United States in the 1950's.

Jin Shin Jyutsu is a wonderful complement to conventional healing methods. Jin Shin Jyutsu may elicit the relaxation response, and decrease symptoms of stress, anxiety, and fatigue.


TERI MEISSNER

Teri Meissner is a Certified Jin Shin Jyutsu® Practitioner and Jin Shin Jyutsu® Self Care Instructor, a Certified Usui Master Reiki Teacher, a member of ABMP® (Associated Bodywork and Massage Professionals), and a member of AHNA (American Holistic Nursing Association) as an Integrative Wellness Practitioner. Teri is certified to teach Jin Shin Jyutsu® Self-Care Classes.

In December 2016, Teri was part of a 20-person AHNA (American Holistic Nursing Association) delegation invited to meet with Cuban Government and Medical Professionals to discuss the use of holistic practices in Hospital and Medical settings and to introduce, along with colleague Catherine Errico, Jin Shin Jyutsu® Self Care to Emma Hernandez the President of the Cuban Society of Nursing.

In 2000, Teri was introduced to Jin Shin Jyutsu by Dr. Steven Wolf, Pediatric Epileptologist at Beth Israel Medical Center. Teri studied Jin Shin Jyutsu and received her certification. She teaches Jin Shin Jyutsu Self-Care and Stress Management classes at The American Cancer Society's HOPE LODGE, ATLANTIC HEALTH'S MORRISTOWN MEDICAL CENTER, GILDA'S CLUB NYC, CALVARY HOSPITAL, Cancer and Careers, CancerCare, COLUMBIA UNIVERSITY, DOROT, RONALD McDONALD HOUSE NYC, GROUPM, HUMANA, JCC in Manhattan, KINGS COUNTY HOSPITAL CANCER CENTER, GIVING NATURE CENTER FOR HOLISTIC HEALTH AND WELLNESS, The LEUKEMIA & LYMPHOMA SOCIETY NYC, MONTEFIORE A UNIVERSITY HOSPITAL, MOUNT SINAI HOSPTIAL: TISCH CANCER INSTITUTE, NEW YORK HOSPITAL QUEENS, NEW YORK PRESBYTERIAN/WEILL CORNELL MEDICAL CENTER, NEW YORK OPEN CENTER, 92nd St.Y, NYC Public Schools, QUEENS CANCER CENTER, ST. LUKE'S-ROOSEVELT HOSPITAL, SIMPSON THACHER, UNITED NATIONS UNSRC ENLIGHTENMENT SOCIETY, WESTERN ASSETS MANAGEMENT, and KARMA KIDS YOGA. Teri has a private practice in New York and organizes monthly Jin Shin Jyutsu Session Days at HOPE LODGE and the RONALD McDONALD HOUSE NYC.


Teri has studied with leading Jin Shin Jyutsu instructors including: Jed Schwartz, Philomena Dooley, Wayne Hackett, Muriel Carlton, Jill Marie Pasquinelli, Anita Willoughby, Waltraud Riegger-Krause, Iole Lebensztajn, Susan Schwartz, Sara Harper, Mona Harris, Carlos Gutterres, Petra Elemdorff, Nathalie Max, and Michael Wenniger.